Spring is probably my favorite season. The start of warmer weather! Flowers in bloom. All the usual stuff. But what I love the most about spring? Fashion!
Spring means it is time to put the sweats away! The sweaters and bulky clothes can get put away for a few months!
Woo hoo for that.
I hate winter clothes.
I'm not much of a shorts and t-shirt girl, which is why I'm not too keen on summer fashion. I don't bare flesh if I don't have to, but oh how I love spring clothes! The colors are always bright and fun...and finally things are light!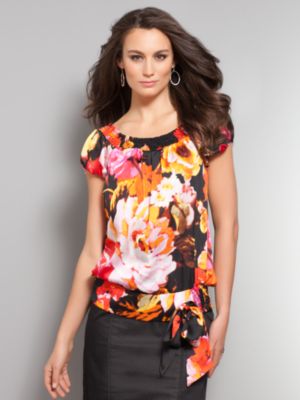 This is an example of the stuff I obsess over when I want to buy new clothes. Oh NY & Co. I'm so glad there aren't many of your stores near me, or I would be in so much debt!