Most all the news sites say that Michelle Obama sparkled in the red and black Alexander McQueen gown she wore to the state dinner last night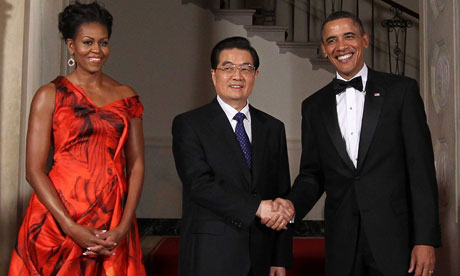 Maybe it is just me, but I think the cut of the gown makes her look sloppy.
I know she loves to show of her wonderfully toned arms and sure the dress does that, but the slightly cockeyed shoulder makes it look off kilter, and yet it is a gorgeous gown. The pattern is stunning, but I think the neckline is awful.
So what's your take on the dress? Am I the only one that thinks its just a bit meh?