I love Scoundrels. Not because it is great tv, so much as it has a lot of eye candy, and when it comes to tv the eye candy tends to be the top reason why I watch. (You know I never would have watched White Collar if Matt Bomer wasn't in the show!)
Well I have a Scoundrels hottie.
David James Elliot who plays the jailed hubby, Wolf West.
The cutie is Patrick Fleuger who plays Logan West.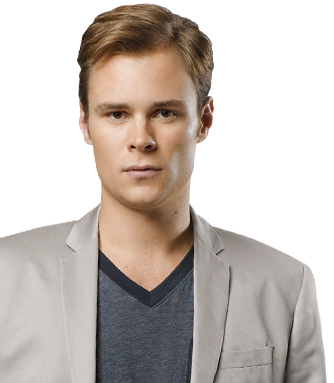 Its a shame the show isn't quite as good as it could be, but it is still a fun hour of tv. I guess I'll enjoy it until ABC inevitably pulls the plug, like it will likely do with The Gates. Funny, I like The Gates, and there's really no eye candy in that show.